Trade-In & Consignment
Have you been thinking about trading in your current ride? You've come to the right place -- 405 Motors loves purchasing vehicles from individuals, whether they're looking to buy in turn or not! We are proud to offer you the most convenient and efficient way of trading in your used vehicle. From helping you find your trade-in value to offering consignment options, our pre-owned car dealership near Bellevue can do it all.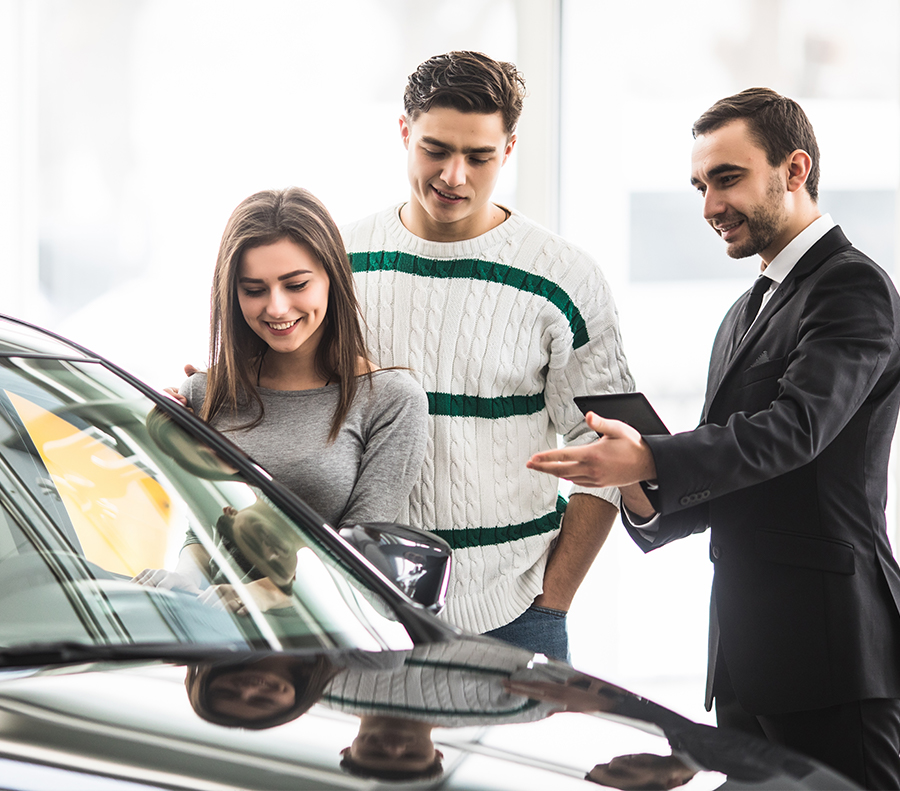 Trade-In and Consignment FAQs
01

Can I use my old car value toward a down payment?

Absolutely! If you choose to trade up to a new-to-you vehicle while selling us your current ride, you can then put its value toward the down payment -- making it easier to afford your next car!
02

How long does the trade-in process typically take?

The entire process could be completed in as little as one day. However, it may take a bit longer if there are any complexities with your car or paperwork.
03

What can affect my vehicle's trade-in value?

Several factors come into play when determining your vehicle's trade-in value. These include your car's age, mileage, overall condition, and market demand for your specific make and model.
04

Can I get my unsold consigned car back?

Yes! If you opt for consignment and we haven't managed to sell your vehicle within an agreed period of time, you can choose to take it back.
How to Value Your Trade Online
Before getting started on the car-selling process, it's important to have a good idea of what your vehicle is worth. That's why we offer an online Value Your Trade tool that's designed to provide a preliminary used car trade-in estimate.
After entering details about your vehicle such as age, model and overall condition into our user-friendly platform, you'll receive an approximate valuation. Then, simply head on down to 405 Motors for a thorough on-site vehicle inspection; this is how we determine an official trade-in offer tailored just for you.
Trading vs. Consigning a Car
At 405 Motors, we offer more than just the traditional car-selling options you'll find at most dealerships -- we also offer vehicle consignment!
Wondering whether trading or consigning is right for you? Our team is here to discuss these options with you based upon your specific needs. When you trade in a car with us, it's quick and effortless -- you simply hand over the keys and we take it from there! Consigning a car involves asking us to act as agents in selling your vehicle to those who come to our lot looking to buy -- which might result in higher returns depending on market conditions but also requires more time.
We'd be happy to go over consigning vs. trading a car with you in more depth when you stop by our Woodinville used car dealer!