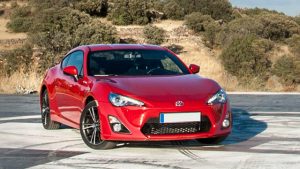 For many Toyota vehicle owners, finding a reliable and trustworthy repair shop can be a stressful adventure. For Toyota owners in Woodinville, WA, their search ends with 405 Motors Service. At our auto repair facility, we are certain that once our customers receive the quality work we deliver and experience our service, they'll know they've found a repair shop home for life.
The Toyota line of vehicles is such that it runs the gamut, from cars like the Corolla, Matrix, and Camry, SUVs like the 4 Runner, RAV4 and Highlander, to minivans and pickup trucks like the Sienna and Tundra. Here at 405 Motors Service, we service every model, and we are proud of our repair work!
When you notice your Toyota is in need of maintenance, or you have experienced some damage and need a repair, bring it to 405 Motors Service. We have an experienced team of certified technicians who are well versed in repairing and servicing Toyota models. We can service your vehicle in a professional and timely manner and get you back on the road in your reliable Toyota vehicle.
405 Motors Service are glad you have chosen us and we look forward to serving you. Call us today at (425) 949-4550 to speak with our knowledgeable staff or stop in at 24115 Snohomish Woodinville Rd. Woodinville, WA 98072, Mon-Sat: 10:00 AM – 5:00 PM so that we can schedule an appointment for your Toyota vehicle.