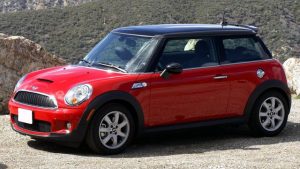 No matter which fun model of the MINI you drive, your MINI is a statement of style and efficiency. To keep your MINI in top notch condition, you need top-notch service.
Thanks to 405 Motors Service's talented team and years of experience, we offer the best repair and service in Woodinville, WA. Give us a call or stop by today, and we will get to work right away for you!
At 405 Motors Service, we go above and beyond in our service. Completing the repairs and maintenance is simply part of what we do. You can expect a superior customer experience from the moment you enter our auto repair shop in Woodinville. 405 Motors Service offers complimentary pickup and drop-off service to our local customers to make the process easier and answer all questions thoroughly as we take care of you and your MINI.
Whether your MINI needs routine maintenance or major repairs, you can depend on us to provide high-quality, dealership-level service. Put our experience and expertise to the test.
Call 405 Motors Service today at (425) 949-4550 to speak with our knowledgeable staff or stop in at 24115 Snohomish Woodinville Rd. Woodinville, WA 98072, Mon-Sat: 10:00 AM – 5:00 PM so that we can schedule an appointment for your MINI vehicle.