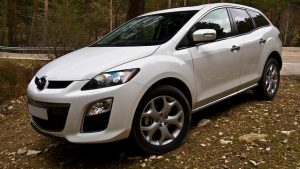 From SUVs to Sedans, and trucks to hatchbacks, Mazda produces a wide array of quality vehicles that combine style, performance, and economy.
As a Mazda owner, you understand that it only makes sense to make sure that a quality vehicle receives quality service. When your Mazda needs maintenance or repairs, get the highest quality service by scheduling an appointment with 405 Motors Service's team of certified technicians.
Most shops focus only on the job under the hood, but 405 Motors Service focus on more than just your car's mechanical needs. We strive to provide superior customer service experience from the moment you enter our auto repair facility until the moment you drive away, completely satisfied with the service you have received.
There is no question too big or too small for our experts to tackle. 405 Motors Service's staff will be happy to answer any questions and provide thorough, efficient service. Because you rely on your Mazda, you need reliable service. No matter what model you drive, 405 Motors Service's technicians are qualified and ready to give it the best service available in Woodinville, WA.
Call 405 Motors Service today at (425) 949-4550 to speak with our knowledgeable staff or stop in at 24115 Snohomish Woodinville Rd. Woodinville, WA 98072, Mon-Sat: 10:00 AM – 5:00 PM so that we can schedule an appointment for your Mazda vehicle.