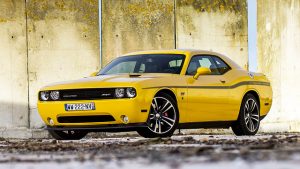 405 Motors Service is the go-to auto repair shop for Dodge owners in Woodinville, WA. Providing preventative maintenance, repairs, and diagnostics on the entire line of Dodge vehicles, including the Durango, Challenger, Charger, Grand Caravan, Journey, Avenger, is our forte. At 405 Motors Service, we know the importance of having a vehicle that is reliable and that provides an enjoyable driving experience. Our technicians are here to help give you just that. Our professional staff, certified technicians, and competitive prices are what set us apart from our competition. Our commitment to excellence and our customer loyalty are a testament to our work.
405 Motors Service encourages our customers to bring their Dodge vehicles to our Woodinville auto repair facility when the automobiles are approaching their factory recommended mileage intervals for service. These maintenance appointments are important because little signs of wear and tear can be detected and addressed before these issues develop into a safety hazard.
Whether your Dodge vehicle is in need of a basic oil change or a major repair, 405 Motors Service can help. From simple services like a new battery or a belt replacement to more extensive repairs, we are happy to help you and put your worries to ease!
Call 405 Motors Service today at (425) 949-4550 to speak with our knowledgeable staff or stop in at 24115 Snohomish Woodinville Rd. Woodinville, WA 98072, Mon-Sat: 10:00 AM – 5:00 PM so that we can schedule an appointment for your Dodge vehicle.